About us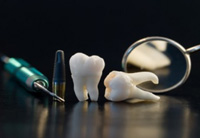 Summit Dental Clinic is a fully registered private dental clinic located at the central business district of Abuja. We offer extensive range of dental services using modern facilities and with some of the best professional hands the country can offer.
Our practice features the latest in dental technology including intra-oral cameras, digital intra oral radiology, digital 3D ready cone beam panoramic and cephalometric radiology, a fully integrated Clinic Database system to ensure industry best practice and fully automated and integrated dental chairs equipped with chair side computer screens so we can show you a detailed visuals as your treatment progresses.
At Summit Dental Clinic, we offer industry best services in a very friendly environment to ensure that you step out smiling.
Mission Statement
Our goal is to provide our patients with the highest quality dental care, promote healthy oral habits and help create beautiful smiles. As your partner in promoting good dental health, we will work with you to establish a treatment plan which addresses all of your oral needs. This plan will help us determine the best direction to take and to address any concerns or requests that you may have. We are committed to working with you to achieve the perfect oral health status.
Why Choose Us?
1

We NEVER compromise on quality! We procure the best materials for our procedures from all over the world. This is to ensure you get the best.

2

We have a team of professionals that are highly knowledgeable in their respective fields to help you arrive at the best treatment option for you and whatever your dental challenges are, we will proffer the best solution for you.

3

We offer the best comparative prices on all of our services in the city of Abuja and its environs given the modern State-of-the-Art facilities. So you are sure of getting the best without drilling a hole in your pocket.

4

We are continually striving and working extra hard to improve on our already near perfect services.
Opening Hours
The Clinic is open Monday - Friday between the Hours of 8am and 8pm and on Saturdays from 10am - 4pm. Please do note that although we attend to emergency cases at any time and also to walk-in patients, the clinic operates primarily on appointment basis so please do send us an Email:info@summitdentalclinics.com or Call the numbers: 09-2918388 or 09098575704 to take an appointment.
Our Team
Our greatest asset is our friendly and professional team whose goal is to create a positive memorable experience for our patients. We combine our dental care expertise with a genuine concern for your comfort and convenience. Your comfort and health is always our priority. You can rely on us to listen to your concerns, recognize your individual needs and provide thorough, unhurried appointments.
At Summit dental clinic, the patient ALWAYS comes first!